Hello!
Welcome to my humble little online home. If you're here, you're probably a fan of Texas country music, heck, so am I. Take a look around and enjoy yourself. After all, you are the reason I do what I do.
Steve Hill started making music while in high school and he is still at it today. Constantly gaining new fans by writing songs, recording albums, making music videos, and performing shows.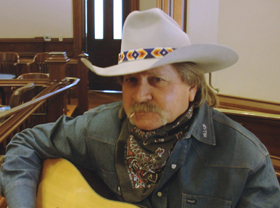 A storyteller in the best tradition of the troubadour, Texas style of course.
Being a creative type, Steve is always coming up with new ways to tell stories of life's common themes that we can all relate to. An entertainer who has proved his abilities across various media.
Born and raised in a rural area of central Texas Steve exudes that iconic laid back Texas manner, all the while giving the impression that here is a guy who can handle pretty much anything thrown at him.
Steve carries on the tradition of the western gentleman in everything he does. Always pleasant to be around and a pleasure to work with as well.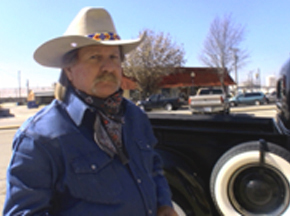 Hand him a guitar and he can entertain you for hours.
If you enjoy good country music with interesting story lines then pick up a Steve Hill album. His CD "Lariat: is available for purchase or download, check out the CD page.
Take your time, mosey around a bit and enjoy the music, photos, and videos.
Thanks again for stopping by, come back anytime!